FPGA
Intel Stratix 10 GX/SX FPGA
FPGA Configuration
On-Board USB Blaster II or JTAG header for FPGA programming
Avalon-ST (AVST x8) configuration via MAX V CPLD and CFI flash memory
ASx4 Configuration
Memory
128MB FLASH
Up to 8 GB DDR4 2666/2400(FPGA Core Speed 1/2 FPGA) for each socket
Communication and Expansion
Four QSFP28 connectors for 100/40/25/10 GbE network interface
PCI Express Gen3 x16 edge connector (includes PCIe drivers)
2x5 Timing expansion header
Others
General user input / output:

4 LEDs
2 push-buttons
2 slide switches
U.FL clock input / output

On-Board Clock

50MHz Oscillator
Programmable Clock Generator

System Monitor and Control

Temperature sensor
Power Monitor
Fan control

Power

PCI Express 2x4 power connector for 12V DC Input
PCI Express edge connector power

Mechanical Specification

PCI Express standard height and 3/4-length
Supported Memory Modules for Sockets
DDR4-2666/2400 for FPGA Core Speed 1/2 FPGA
QDRII+ 550MHz 144MBits
QDRIV 1066MHz 144MBits
Block Diagram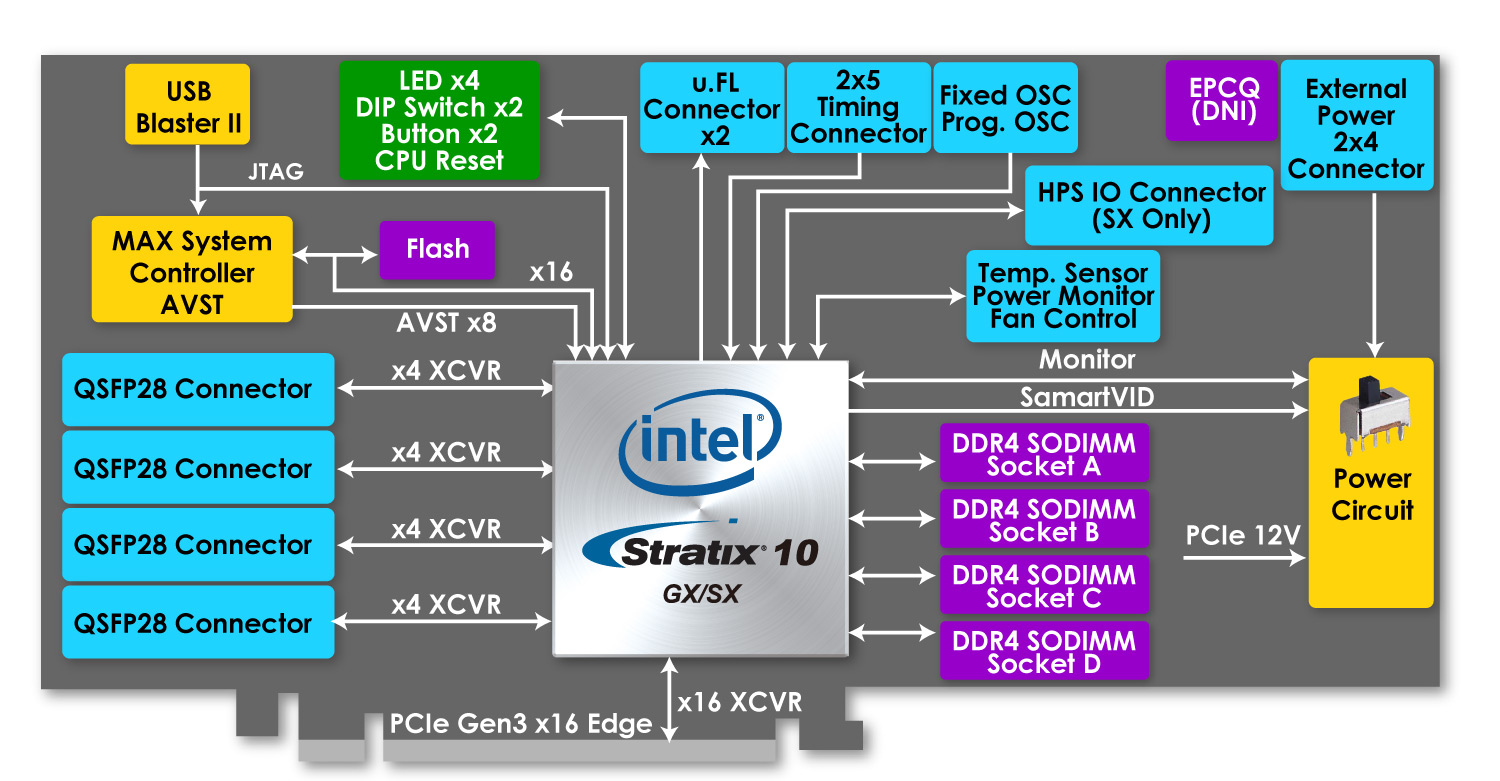 Note, DDR4A is shared with FPGA and HPS.
Memory Sockets
The four DDR4 SODIMM sockets are divided into two groups.

For better user flexibility, two different memory modules can be inserted separately in right & left groups. For example, users can insert two DDR4 modules on the right side and two QDRII+ SRAM modules on the left side.

Limitation: The two SODIMM sockets must be inserted with the same memory to prevent dysfunction on memory module that requires higher voltage.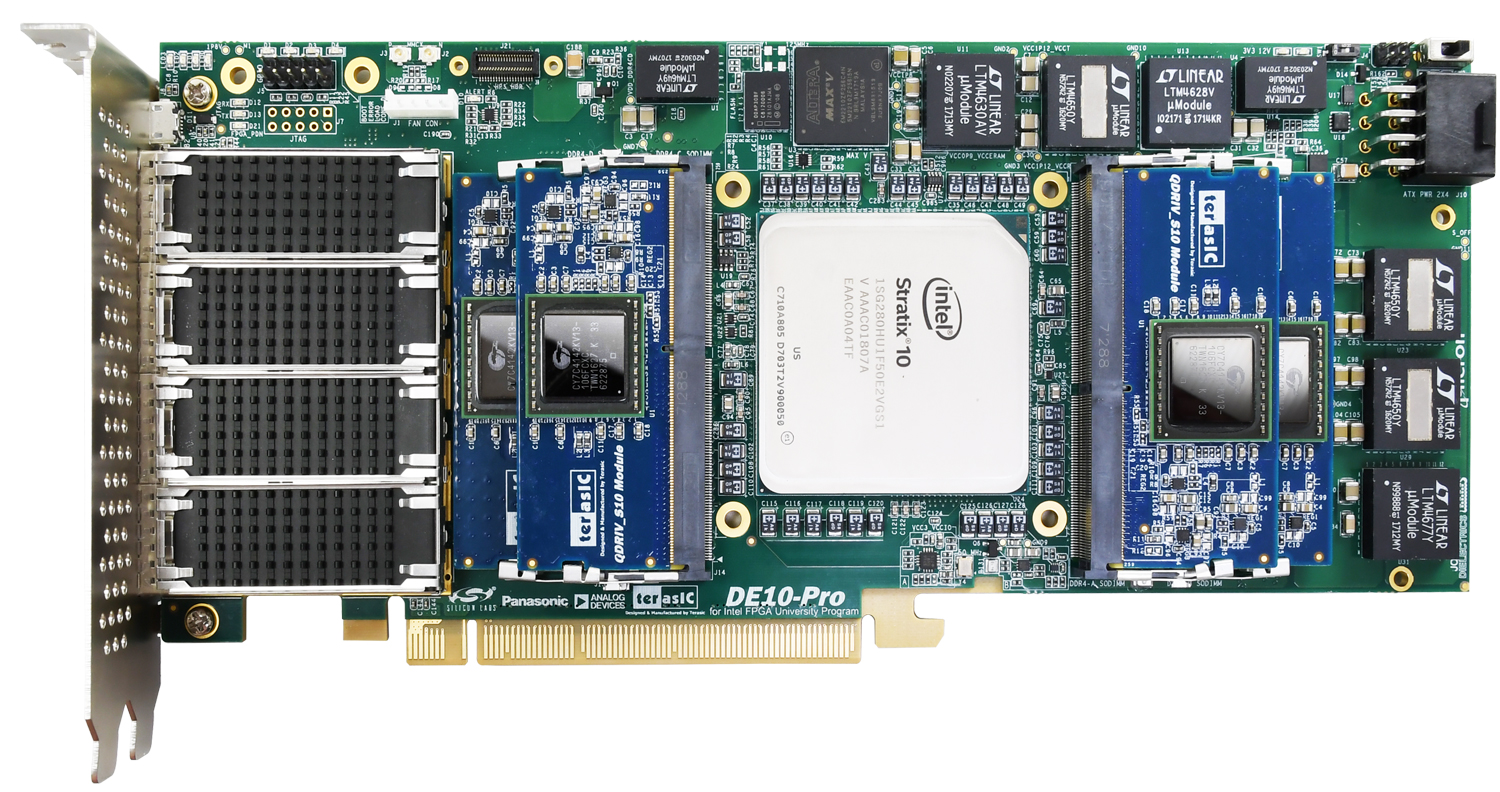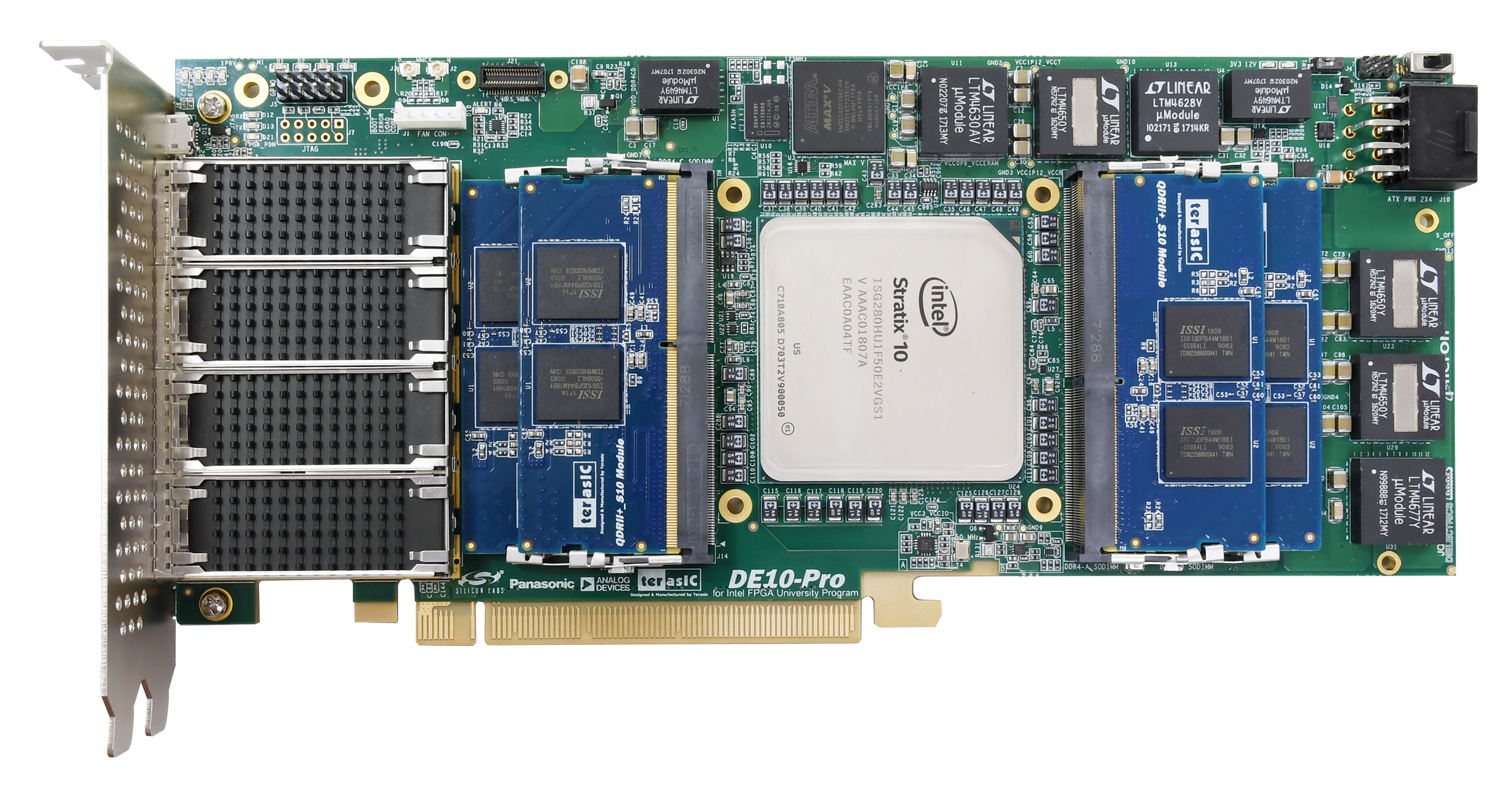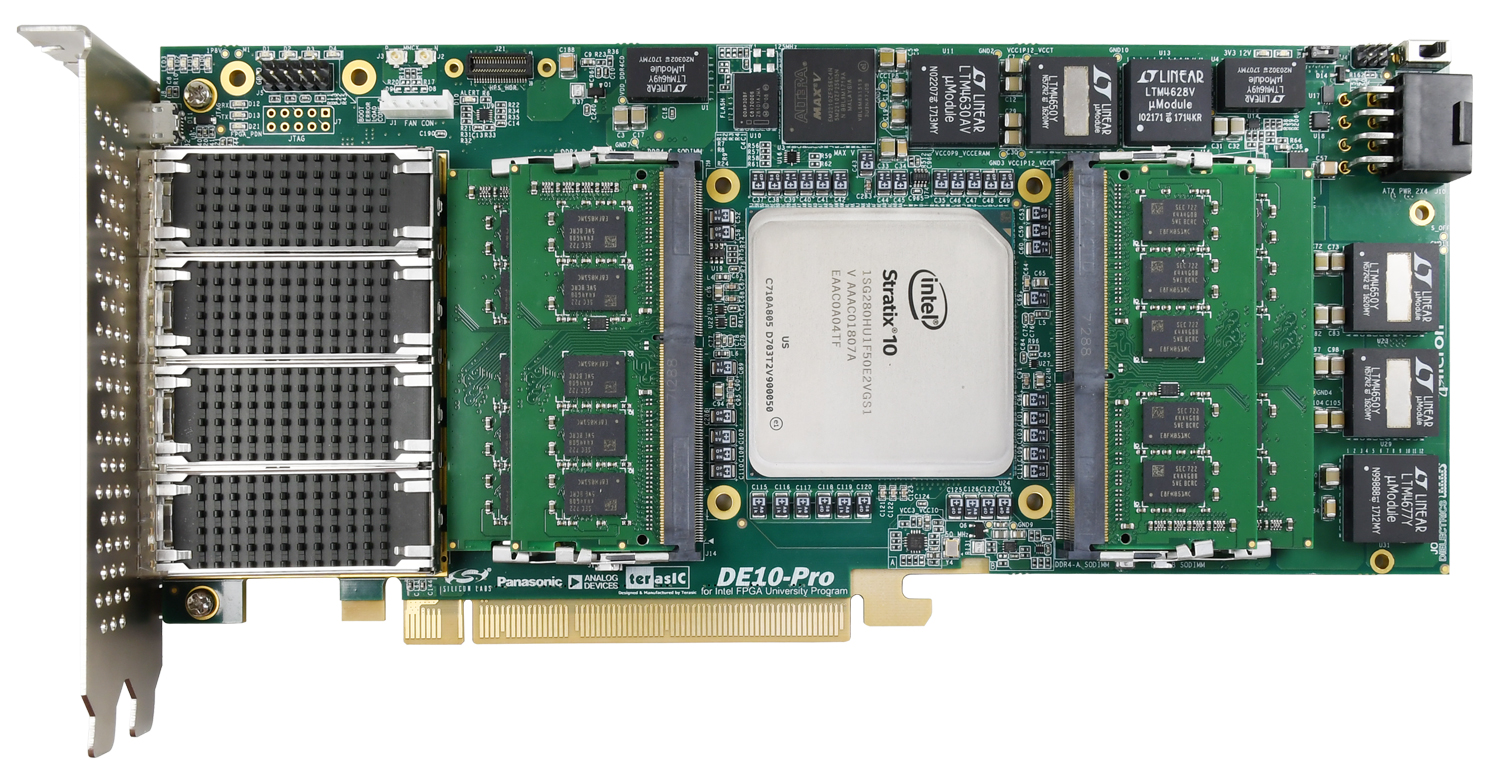 Two QDR-IV Modules, two QDR-II+ Modules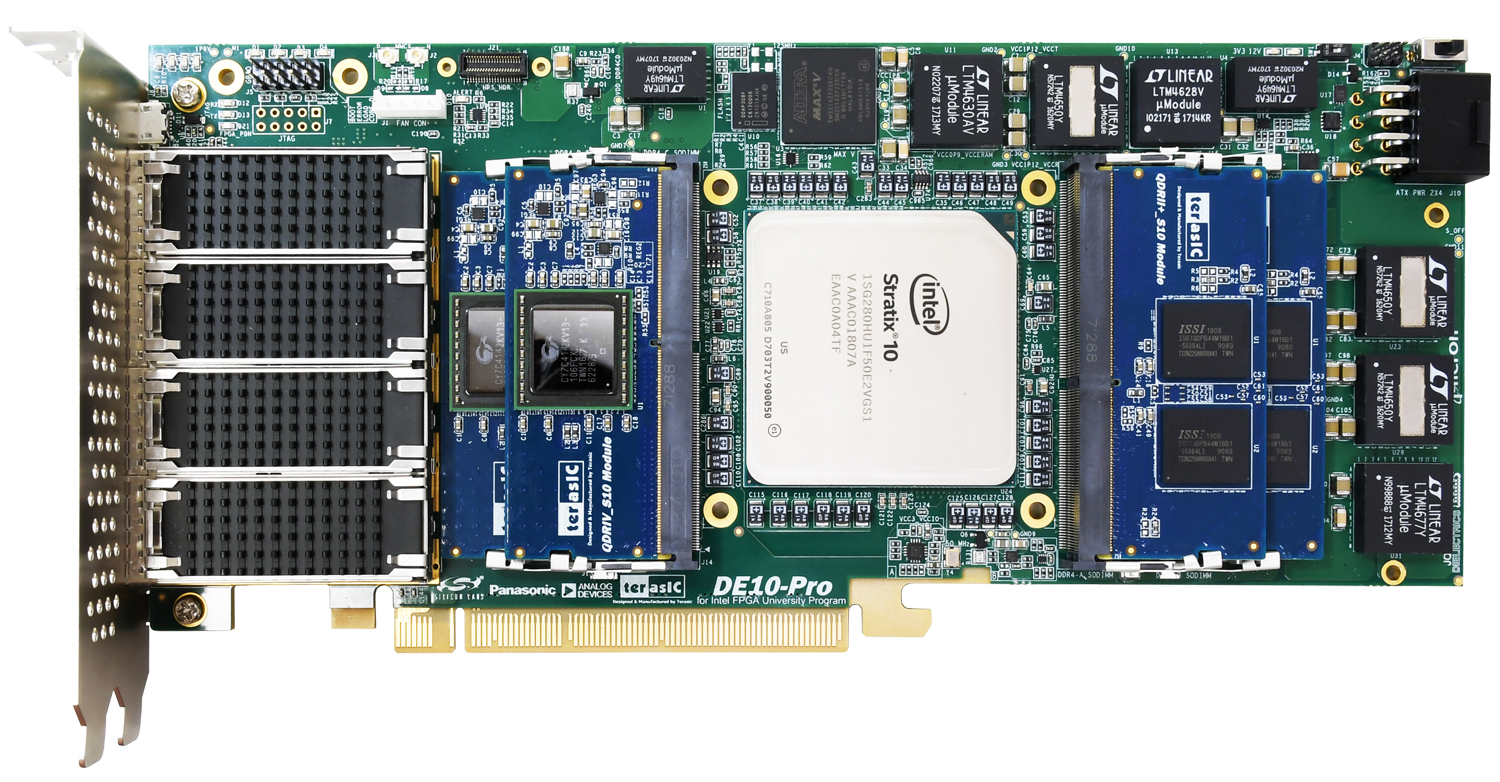 HPS Daughter Card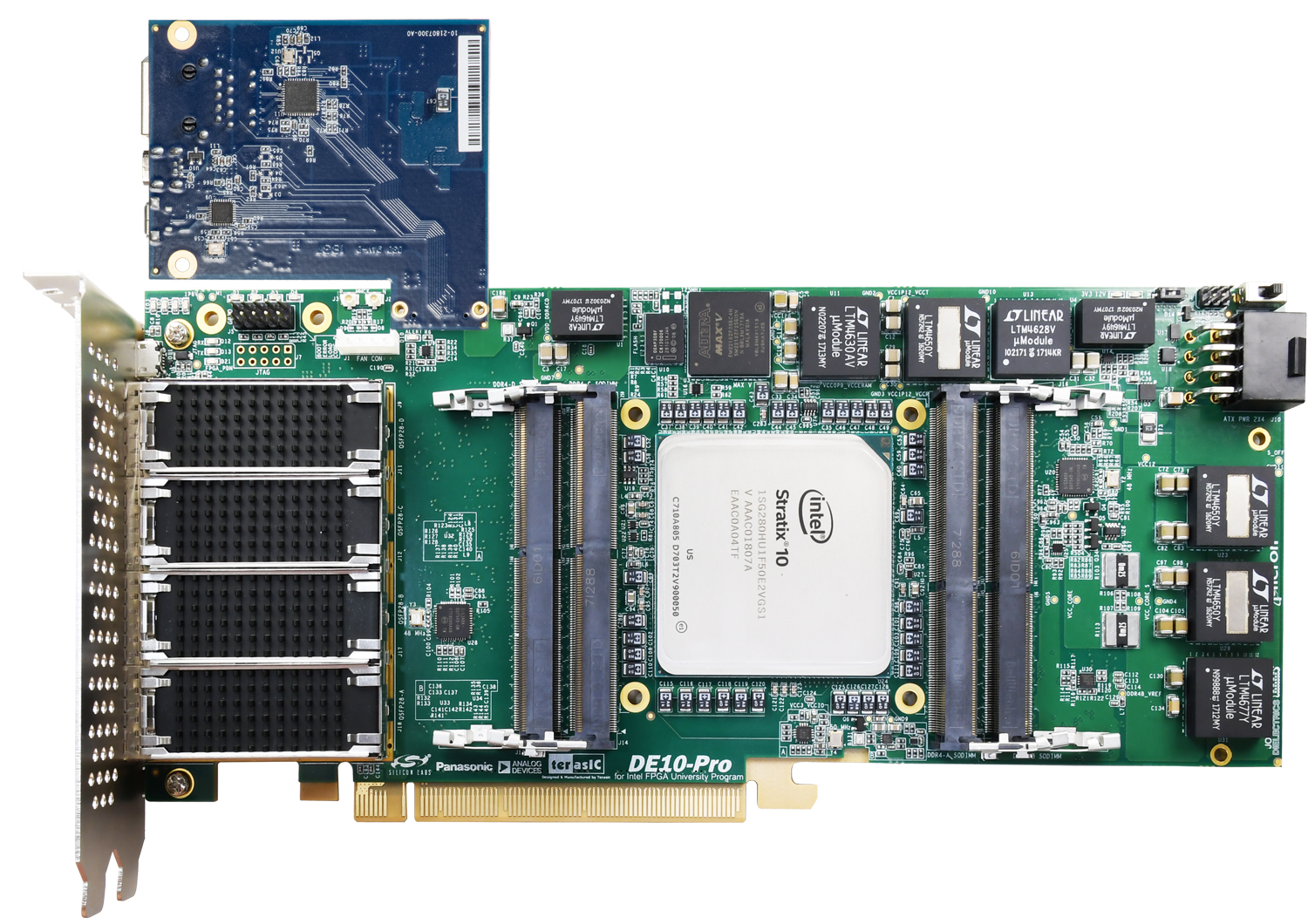 S10-HPS