DE10-Standard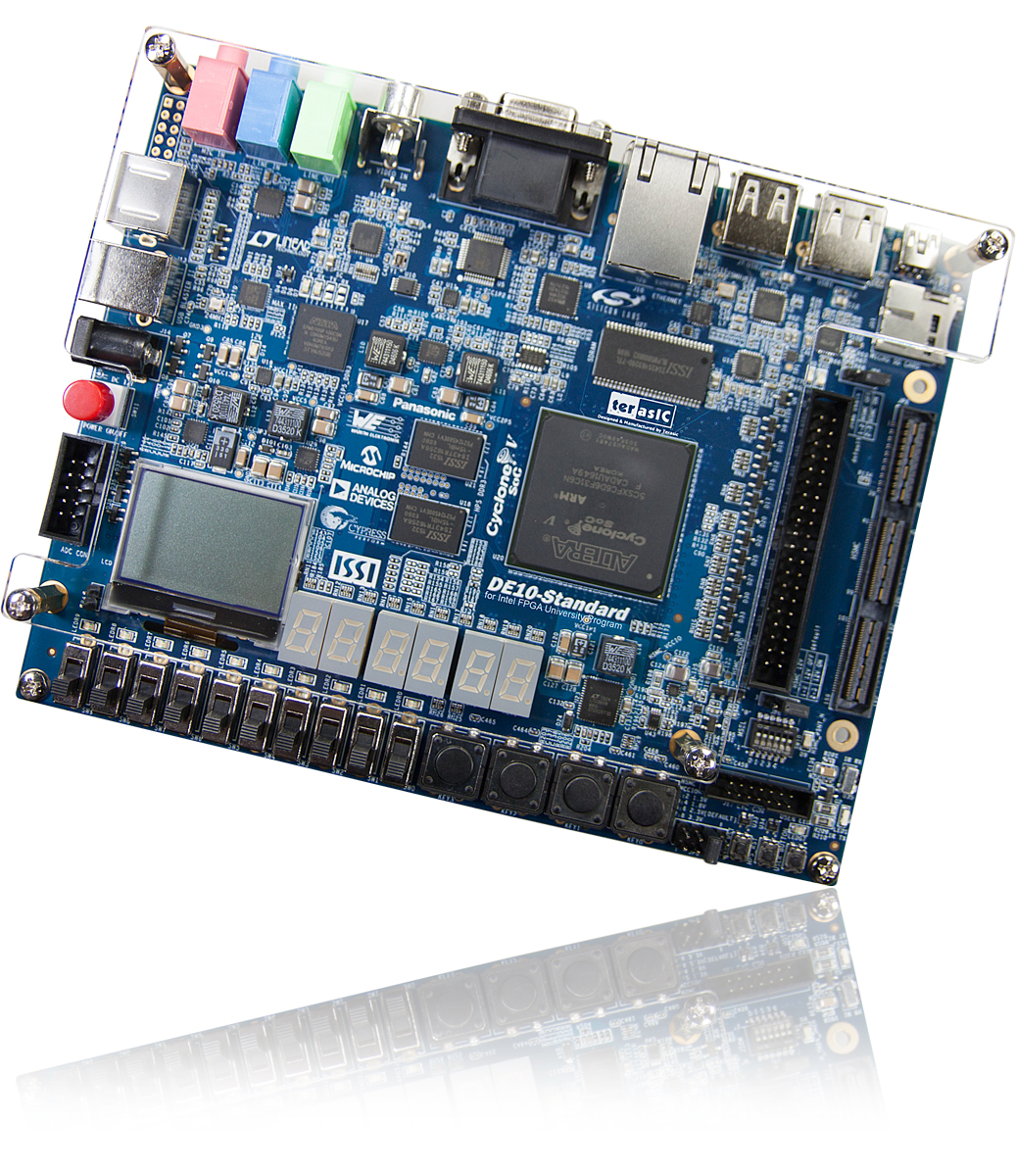 The DE10-Standard Development Kit presents a robust hardware design platform built around the Intel System-on-Chip (SoC) FPGA, which combines the latest dual-core Cortex-A9 embedded cores with industry-leading programmable logic for ultimate design flexibility. Users can now leverage the power of tremendous re-configurability paired with a high-performance, low-power processor system. Altera's SoC integrates an ARM-based hard processor system (HPS) consisting of processor, peripherals and memory interfaces tied seamlessly with the FPGA fabric using a high-bandwidth interconnect backbone. The DE10-Standard development board includes hardware such as high-speed DDR3 memory, video and audio capabilities, Ethernet networking, and much more.
DE10-Standard reviewed by 6 eminent scholars and experts!
Stephen A. Edwards
Associate Professor of
Computer Science,
Columbia University
Peter Athanas
Professor of ECE,
Virginia Tech
Bill Nace
Associate Teaching
Professor of ECE,
Carnegie Mellon University
Donald Bailey
Professor of Imaging System,
Massey University
Chris Burton
Co-Founder of
F&C Technologies
Anton Ruban
Experienced YouTuber in
FPGA Design
Click on the headshots to read the reviews!

Board Comparisons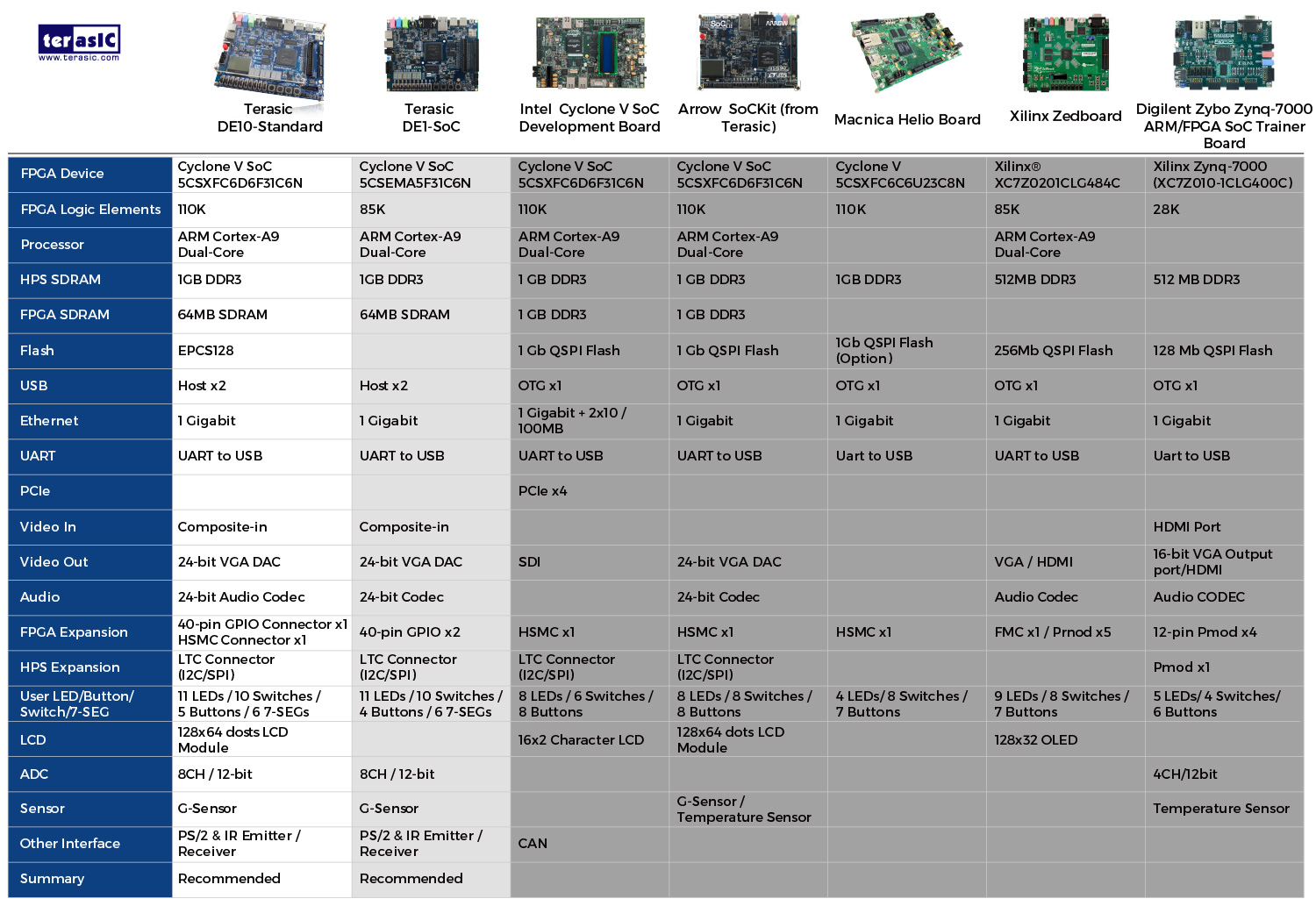 Component Solution for Intel FPGAs
| | | | | | | |
| --- | --- | --- | --- | --- | --- | --- |
| * Power Solution, ADC, Video, Accelerometer and Reset Generator Solution | | * Memory Solution | | * Clock Solution | | * Ethernet Solution |
| | | | | | | |
| | | | | | | |
| * Inductive Component Solution | | * Capacitive Component Solution | | | | |
| | | | | | | |
---