The HAN Pilot Platform has many features that allow users to implement a wide range of high performance designed circuits.The following hardware is provided on the board:
FPGA Device
Intel

® Arria10® SoC 10AS066K3F40E2SG device (660K LEs)

USB-Blaster II onboard for programming; JTAG Mode

Serial configuration device – EPCQL1024

One DDR4 SO-DIMM Socket, support ECC

On-board 1GB DDR4-2400, 32-bit data width

USB Type-C Interface

Power Delivery

DisplayPort TX with 4 lanes

USB 3.0/2.0

HDMI TX/RX 2.0 for 4K2K@60- FPGA Transceiver

PCIe Cabling Socket at Gen3 x4

SFP+ Socket x4, 40Gbps

SATA 3.0 Host and SATA Device x2 (SATA Connector x4)

One Gigabit Ethernet Port

SMA Clock-In and Clock-Out

High Pin Count FMC Connector. Support VADJ 1.2V/1.5V/1.8V.

Accelerometer, Gyroscope and Magnetometer

Temperature Sensor

Fan Control

LED x2, KEY x2, Switch x2, 7-Segment x2
HPS (Hard Processor System)
1.5GHz Dual-core ARM Cortex-A9 processor

MicroSD Socket

On-board 1GB DDR4-2400, 32-bit data width

1 Gigabit Ethernet PHY with RJ45 connector

USB OTG Port, USB mini-AB connector

UART to USB, USB Mini-B connector

RTC

One user button and one user LED

Warm reset button and cold reset button
Block Diagram: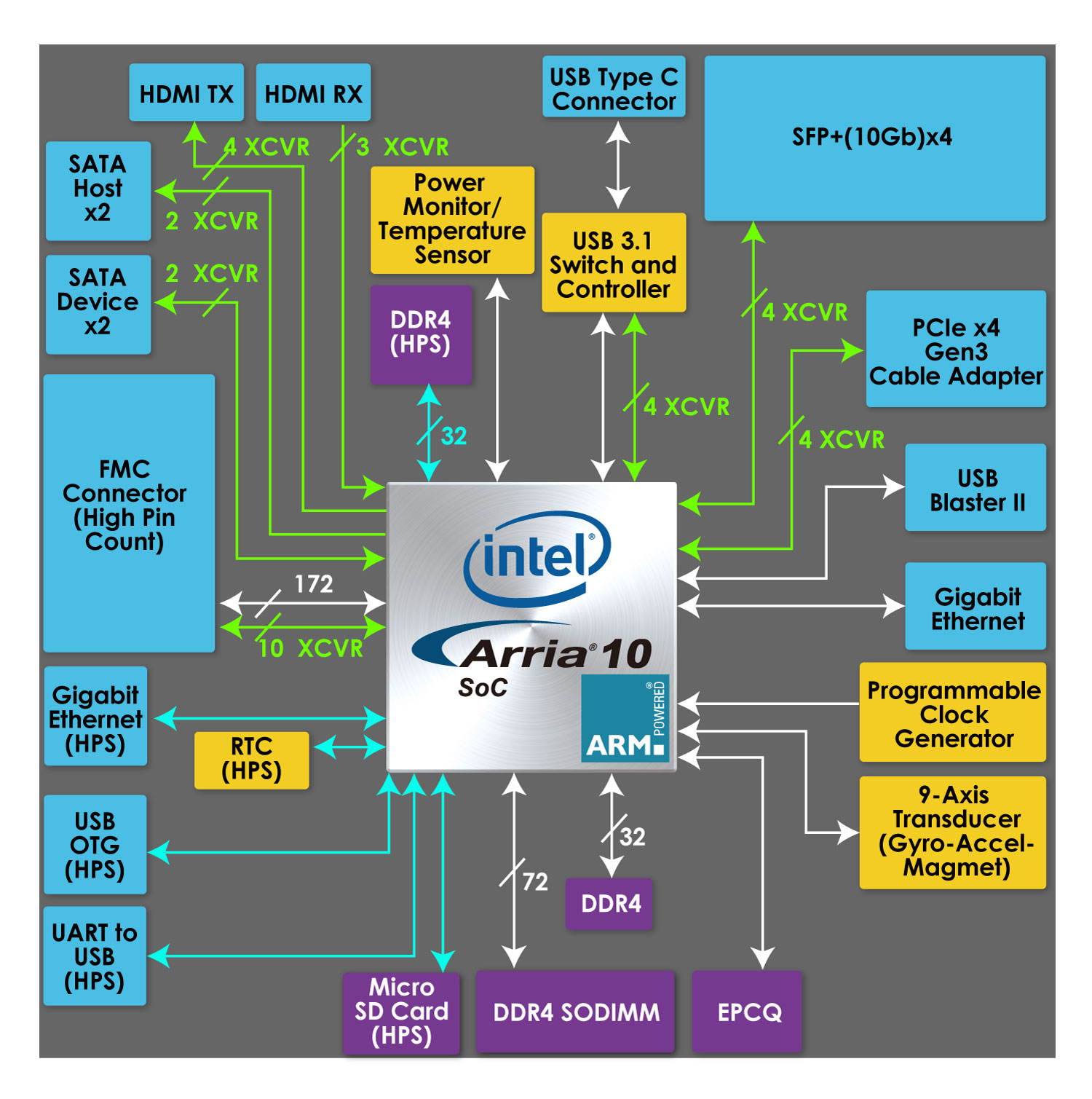 Memory Sockets
In addition to DDR4 Sodimm, it also compatible with Terasic QDRII+ Memory Module.
DDR4 Sodimm Memory Module Installed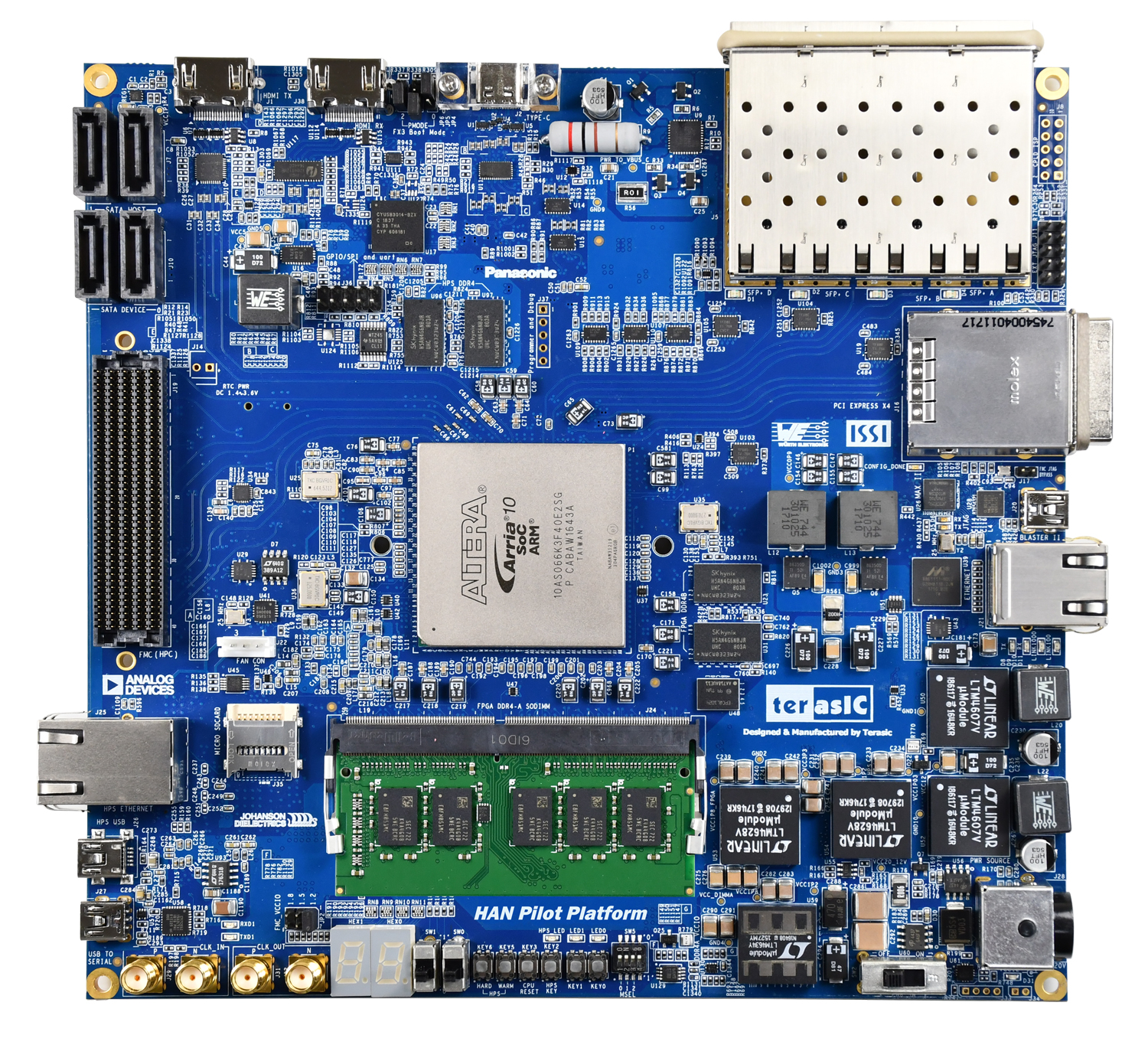 QDRII+ Memory Module Installed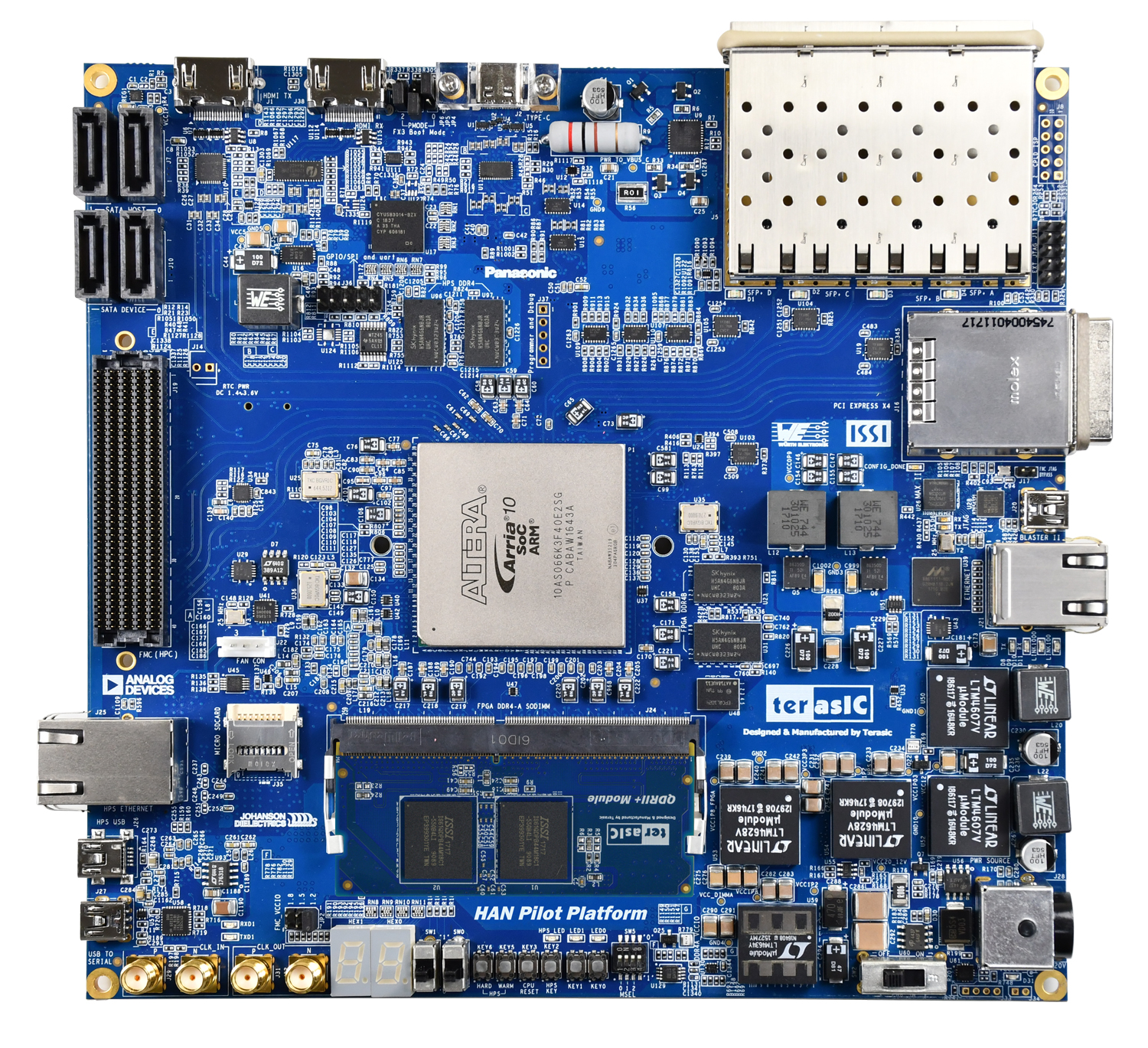 QDRII+ SODIMM Module

Total 144Mb(18MB) for two chips

36-bit data width

550 MHz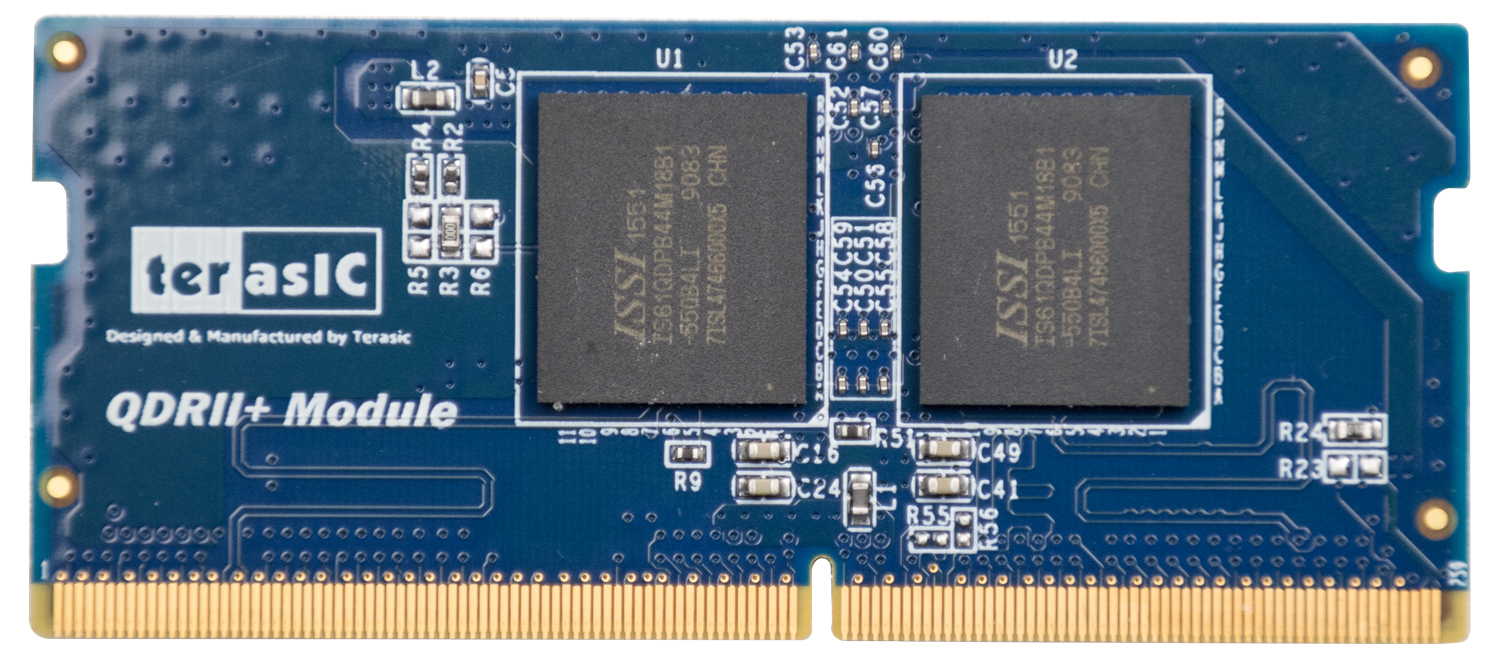 FMC Connectivity