Download
Documents
| 標題 | 版本 | 大小 | 日期 | 下載 |
| --- | --- | --- | --- | --- |
| VEEK-MT2 User Manual | 1.0 | 4,002(KB) | 2016-07-04 | |
| DE2-115 User manual | | 8,910(KB) | 2016-05-17 | |
CD-ROM
| 標題 | 版本 | 大小 | 日期 | 下載 |
| --- | --- | --- | --- | --- |
| VEEK-MT2 CD-ROM | 1.0.2 | | 2016-08-05 | |
Demonstrations
Video and Embedded Evaluation Kit - Multi-touch Camera
Video and Embedded Evaluation Kit - Multi-touch Picture Viewer
Video and Embedded Evaluation Kit - Multi-touch Painter
Video and Embedded Evaluation Kit - Multi-touch Digital Accelerometer
Video and Embedded Evaluation Kit - Multi-touch Digital E-Compass
Video and Embedded Evaluation Kit - Multi-touch VIP
Video and Embedded Evaluation Kit - Multi-touch_Selector
Video and Embedded Evaluation Kit - Multi-touch_VIP_Camera
PS2 Mouse
IR Receiver
TV Box
SD Card Reader
SD Card Music Player
A Karaoke Machine
Music Synthesizer
Audio Recording and Playing
USB Paintbrush
USB Device
Web Server
VEEK-MT2 tools
Video and Embedded Evaluation Kit - Multi-touch​, Second Edition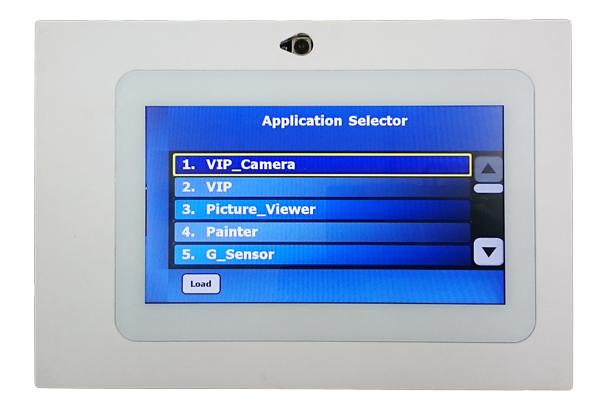 DE2-115 Control Panel
Allows users to access various components on the DE2-115 platform from a host computer.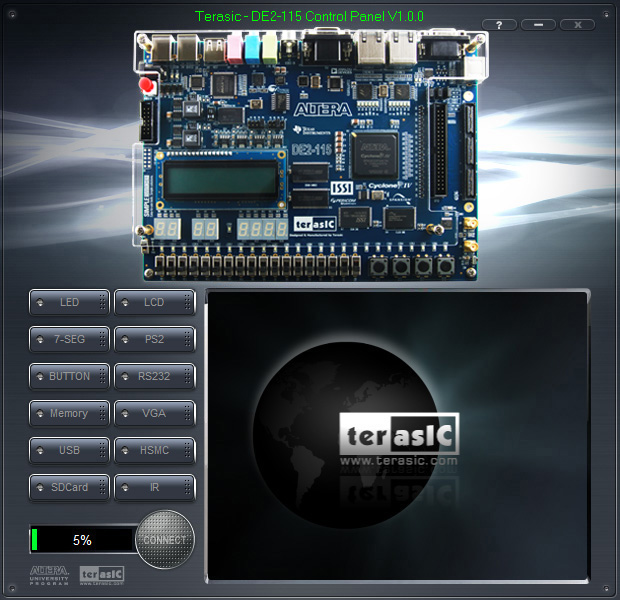 DE2-115 System Builder
A powerful tool that comes with the VEEK-MT2 (originally developed for DE2-115). This tool allows users to create customizable Quartus II projects depending on their requirements for the VEEK-MT2. The top-level design file, pin assignments, and I/O standard settings for the DE2-115 board will be generated automatically from this tool. In addition, through the GPIO and HSMC connectors you can select various daughter cards in conjunction with the tPad using the DE2-115 System Builder.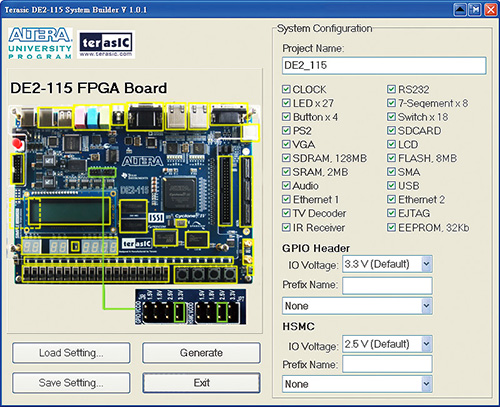 VEEK-MT2 Sensing Demonstration
This design utilizes an embedded NIOS II cpu to communicate with the on-board digital accelerometer as well as the ambient light sensor. The accelerometer outputs as a level display, and the readings for the ambient light are displayed in the upper left-hand corner.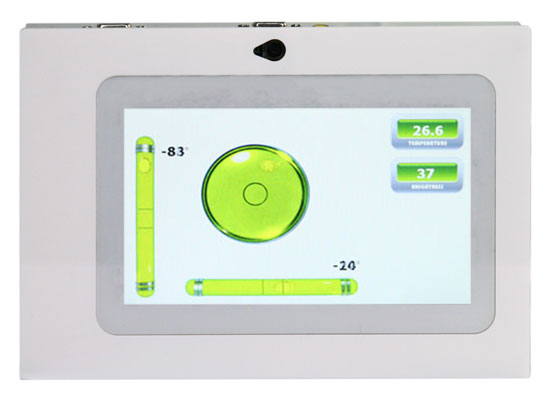 VEEK-MT2 Painter Demonstration
This reference design showcases VEEK-MT2s sensitive capacitive touch-screen capabilities. Supporting multi-paint coordinates and multi-touch gestures, this demonstration allows users to paint with five fingers. Gestures that are drawn on the canvas are displayed in the gesture indicator box left of the color palette.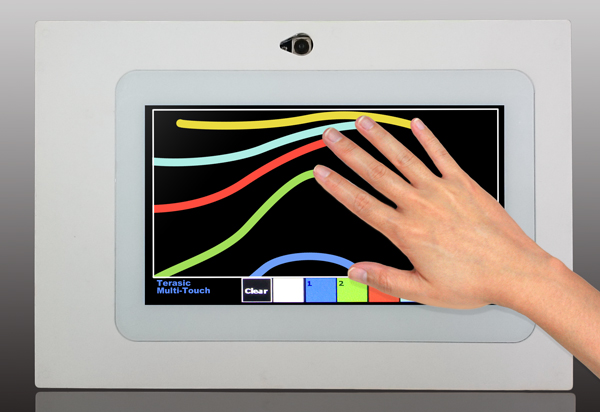 VEEK-MT2 E-Compass Demonstration
This demonstration shows an e-compass on the LCD panel based on information measured by accelerometer and magnetometer in the MPU9250.